Trinity Bellwoods Business Improvement Area (BIA), established in 2007, is a street full of small businesses with highly independent, refined visions. Trinity Bellwoods on Dundas is within the beating heart of downtown Toronto, nestled along Dundas Street West from Bathurst Street to Grace Street.

This neighbourhood retains an original, small street ambiance combined with a pioneering spirit, best appreciated by walking to uncover all its delights. The street is home to a blend of family-owned businesses and a burgeoning number of boutique businesses whose owners are connoisseurs in their field. Both old and new residents enjoy the relaxed, friendly environment.

Culinary joy abounds with high and low flavours. You don't have to go far to find a zingy cocktail or the right brew, be it coffee or beer and the perfect little place to savour it. Specialty shops and a vanguard of Canadian design businesses offer more to discover. Everywhere, you will meet locals who are passionate about their wares and eager to share their knowledge.


---
---
History of Trinity Bellwoods on Dundas
"Dundas took over a stretch known as Arthur Street that passed north of Trinity Bellwoods Park b

etween Ossington and Bathurst.

Arthur itself had been extended west from Manning (formerly Hope Street) at a cost of $2,350 in 1883 through the property of Edward Oscar Bickford - whose daughters gave their names to Beatrice and Grace streets - and over the grounds of Trinity College.

Arthur Street terminated at Bathurst opposite a large property known simply as The Hall. Once owned by Sir Casimir Gzowski, the sprawling, well-manicured plot with its large home was once the nexus of social life in Toronto, thanks to its famous lawn parties. After Gzowski's death in 1904, the property was sold and carved up to create Alexandra Park and the site of the Toronto Western Hospital. A new road, St. Patrick Street, was created between Bathurst and McCaul through the property.

The northwest end of the park there is more buried history, namely the former Crawford Street Bridge, which once ran over the Garrison Ravine. Part of the ravine can still be seen in the form of the "dog bowl" that now exists just southeast of the where the bridge has been buried, and flooding is common on the north side of the park in spring. When the Bloor-Danforth subway line was built in the 1960s, the fill was used to raise the ravine depression, which is now level with Dundas Street."

Excerpts from BlogTO

Trinity Bellwoods Park and History of_ Dundas West
Powered by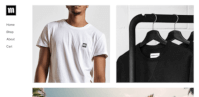 Create your own unique website with customizable templates.